Basic Parts of an AC System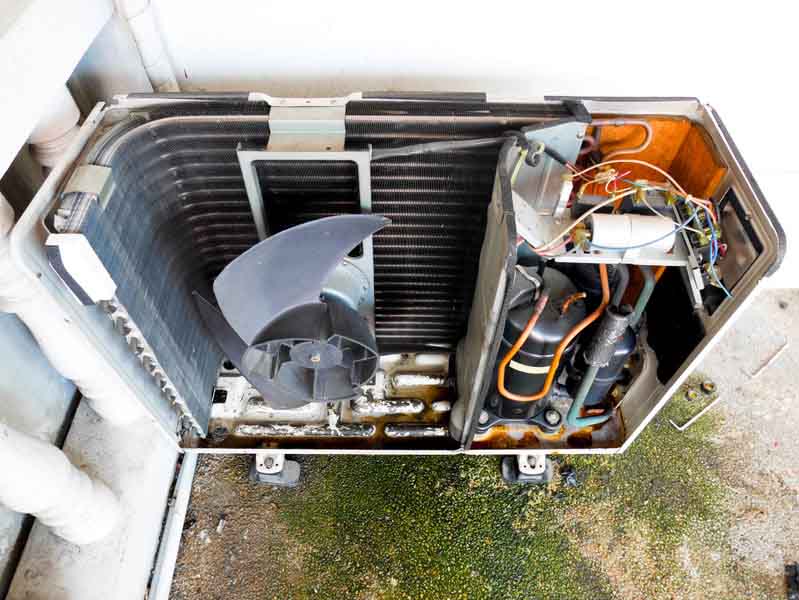 Many components make up an air conditioning system, and each of the AC systems available in the market vary in performance and efficiency. But whatever the make or model of your air conditioner is, it is likely comprised of the same basic components as every other AC unit. Understanding the main parts of your air conditioner and how they all work together helps you gain an insight into how to effectively utilize and care for your AC.
Amarillo Air Conditioning is a leading HVAC contractor providing quality air conditioning repair in Amarillo, TX. These are the basic parts of an AC system.
Compressor
The compressor plays a significant role in the performance of an air conditioner. Compressors come in either sealed or open types, and which type your unit has can affect the air conditioning installation process. A sealed compressor's condenser is immersed in a liquid refrigerant, and the heat generated by the refrigerant is transferred to the air through a finned coil. An open compressor's condenser is immersed in air, and the air is cooled by the surrounding metal and then released into the room.
The compressor requires regular servicing to minimize the chances of untimely air conditioning replacement.
Evaporator
The evaporator plays a significant role in the efficiency of an air conditioner by converting the heat from the refrigerant into water and evaporation. The evaporator is connected to a fan through a coil inside a duct. The coil is connected to the outdoor unit and connected to the vents through a pipe or a hose. Like all other parts of the AC, evaporators should be included in routine air conditioning maintenance checks.
Condenser
The condenser is outside the air conditioner's compressor. It absorbs the refrigerant's heat. It also transfers heat to the air through the evaporation process, aiding in optimal AC performance and reducing the likelihood of needing air conditioning services.
Fan Coil Unit
The fan coil unit is where the indoor fan is located. It's used to blow the cool air through the ductwork which will then distribute the cooled air throughout the space.
These components all work together to provide your space with cool, refreshing air. Feel free to contact Amarillo Air Conditioning for all of your AC-related concerns.
CONTACT Amarillo Air Conditioning, Inc.
Our installation technicians are the best in skill, attitude and workmanship. They will care for your home and complete the job with speed and precision. They will not wear shoes on your carpets. They will clean up when they are finished and take personal responsibility for your satisfaction. They will not smoke or swear in your home and they are drug-free. If, when they have finished in your home, they have not performed in accordance with these high standards, we won't consider the job done until you are satisfied with the results.