Improved Indoor Air Quality from Your HVAC Contractor in Amarillo, TX, and Nearby Areas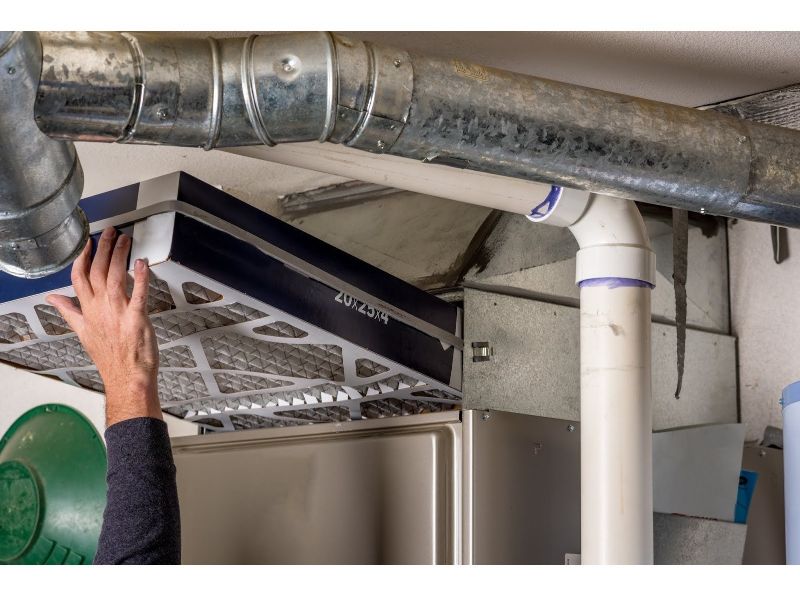 If you suspect that your indoor air needs to be better, act right away. Indoor air is more polluted than the outdoor air in many cases. As a result, it is imperative that your indoor air receives the cleaning treatment it needs. That's where your trusted local HVAC contractor comes in. At Amarillo Air Conditioning, we believe clean air is one of the most important aspects of a clean and safe living environment. As such, we will work hard to provide you and your loved ones with clean indoor air quality in Amarillo, TX, and the surrounding areas that you deserve.
Our Indoor Air Quality Services
If you're thinking your home's air needs a little freshening up, we can help. By using effective measures and trustworthy devices, Amarillo Air Conditioning has what you need to get you back to breathing easy again.
There are several ways to go about tackling air quality. We offer high-efficiency air filters that help strain out the bad stuff, portable or whole-house air cleaners that collect pollutants from the air, and even UV germicidal lamps that work to kill bacteria and mold causing agents floating in your air. Moreover, we offer whole-home air humidifiers, which can offer instantaneous relief for dry air, itchy skin, allergies, and more.
Benefits and Importance of Indoor Air Quality
Having clean indoor air is vital for a myriad of reasons. Breathing in toxic or contaminated air is a fast track to deteriorating health and other issues. As a result, those with asthma and allergies can breathe a sigh of relief when indoor air is treated, as they will likely feel better and won't need to be reaching for their inhaler or over-the-counter antihistamines as often as before.
Common Issues Involving Indoor Air Quality
There are many hindrances to having dirty, contaminated air. When the air is of low quality, not only does it draw attention to unpleasant odors, but it can also trigger unwanted symptoms like coughing, sneezing, itchy and watery eyes, dry flaking skin, wheezing, and much more. As a result, living in a home with unfiltered air can feel like bondage as you are unable to escape the effects of pollution, even within your own living space!
We also provide a wide range of high-quality HVAC services including:
Reach Out to Your Local HVAC Contractor Today
Rather than having to suffer from low quality, dusty, contaminated air, call us now or fill out the online form to schedule an appointment with Amarillo Air Conditioning, your trusted local HVAC contractor to make your home a cleaner, safer place to be. Our team looks forward to hearing from you soon. We serve clients in the following locations:
CONTACT Amarillo Air Conditioning, Inc.
Our installation technicians are the best in skill, attitude and workmanship. They will care for your home and complete the job with speed and precision. They will not wear shoes on your carpets. They will clean up when they are finished and take personal responsibility for your satisfaction. They will not smoke or swear in your home and they are drug-free. If, when they have finished in your home, they have not performed in accordance with these high standards, we won't consider the job done until you are satisfied with the results.