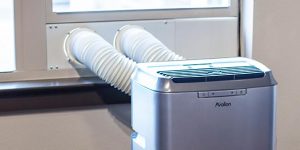 Outdoor air pollution is an issue that most people know about, but indoor air pollution is an overlooked issue that can become worse if common mistakes aren't avoided. Count on experts at Amarillo Air Conditioning for air conditioning repair in Canyon, TX. Here are a few things that can worsen air quality in the home: Neglecting…
CONTACT Amarillo Air Conditioning, Inc.
Our installation technicians are the best in skill, attitude and workmanship. They will care for your home and complete the job with speed and precision. They will not wear shoes on your carpets. They will clean up when they are finished and take personal responsibility for your satisfaction. They will not smoke or swear in your home and they are drug-free. If, when they have finished in your home, they have not performed in accordance with these high standards, we won't consider the job done until you are satisfied with the results.