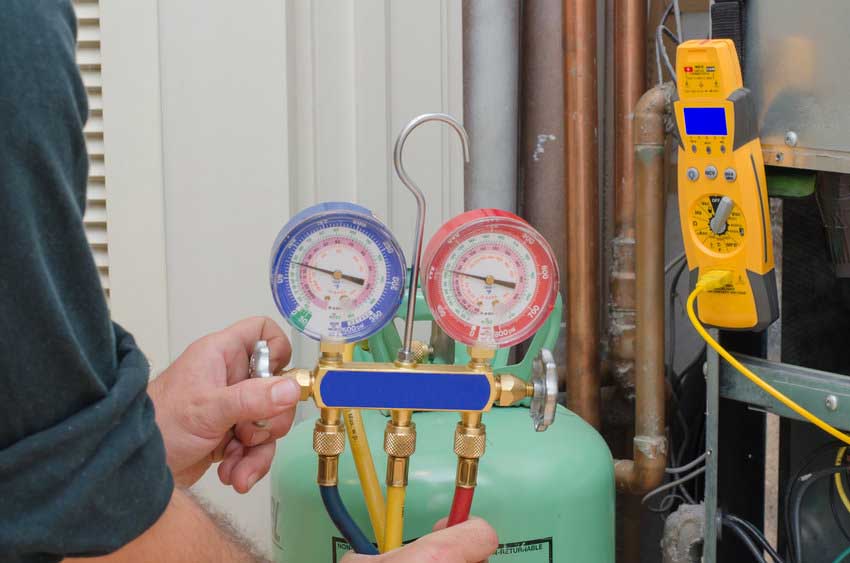 If your air conditioner is in need of repairs, keep an eye out for an increase in your energy costs, leaks, and a general decline in your indoor comfort. Once you notice these signs, it's best to contact Amarillo Air Conditioning for expert air conditioning services. We'll then assess whether repairs are indeed necessary.
Keep an eye out for the signs that you need air conditioning repair in Amarillo, TX.
Warm Air
A defective air conditioner might sometimes produce warm air instead of cool air. Possible underlying causes can be a dirty filter, frozen coils or a damaged evaporator. Additionally, a malfunctioning thermostat could seriously affect the cooling capabilities of your cooling unit. When our air conditioning maintenance specialists arrive on-site, we'll check and eliminate all the possible causes until we get to the root cause.
We might recommend air conditioning replacement if our technicians detect numerous problems that can no longer be addressed by simple repairs.
An Increase In Energy Bills
When an air conditioner is in need of repairs, you could be looking at an increase in energy costs by more than 15%. This is because a malfunctioning AC unit works twice as hard to condition the air, resulting in the rise in energy usage. And even then, the affected AC won't be able to adequately cool the entire space. If you've got an outdated AC unit, our team can help you choose an energy-efficient model for your next air conditioning installation.
Faulty Components
An air conditioning system features evaporator and condenser coils that facilitate the heat exchange process. So when these coils malfunction, the cooling process becomes affected, rendering the AC unit inefficient. Other components of your cooling system such as valves and compressors all play crucial roles in the operation of the unit, making the services of a professional AC repair specialist paramount.
When you've got an air conditioning system that's out of commission, be sure to trust Amarillo Air Conditioning for the job. Contact us today for an appointment.
CONTACT Amarillo Air Conditioning, Inc.
Our installation technicians are the best in skill, attitude and workmanship. They will care for your home and complete the job with speed and precision. They will not wear shoes on your carpets. They will clean up when they are finished and take personal responsibility for your satisfaction. They will not smoke or swear in your home and they are drug-free. If, when they have finished in your home, they have not performed in accordance with these high standards, we won't consider the job done until you are satisfied with the results.