Home Air Conditioning FAQs Answered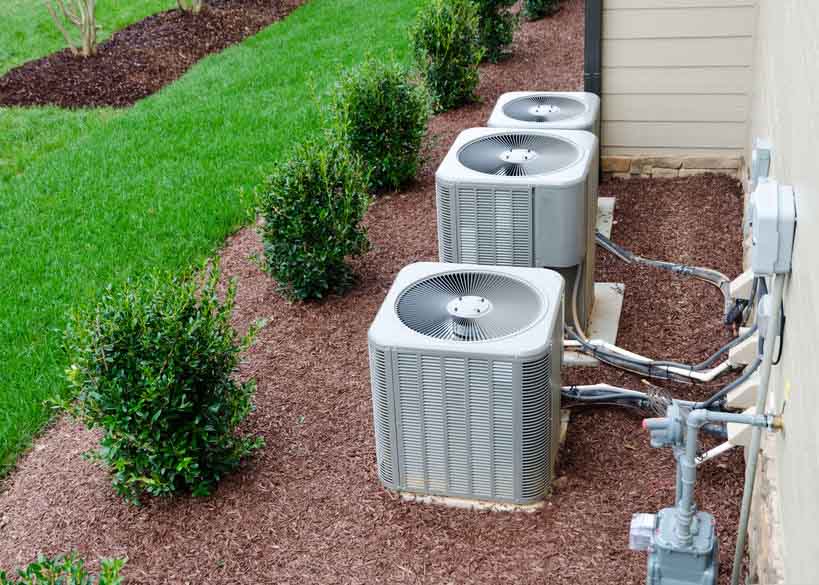 It's definitely better to avoid the need for urgent air conditioning repair in Canyon, TX whenever it's possible to do so. At Amarillo Air Conditioning, we help our residential customers achieve this goal by providing useful information, tips, and suggestions concerning your air conditioning at home. Below, we take a moment to answer your frequently asked AC questions.
Q: What is the "correct" size for a new air conditioner?
A: With a new air conditioning installation, you'll benefit most from a home AC system that's the right size for your living spaces. This determination is based on factors that typically include the square footage of your home, how energy efficient the rest of your home is, and your cooling preferences. Get in touch with our air conditioning specialists so we could set you up with an AC unit that's the right size for your needs.
Q: How do I decide between repair and replacement?
A:Air conditioning replacement is generally the better option if you have an older cooling system or one that's frequently needing repairs. On the other hand, repairs can be more cost-effective for minor issues or if you have a fairly new and efficient AC unit.
Q: Does my AC need more refrigerant each year?
A: Normally, refrigerant levels within an air conditioner should remain consistent. The only time your AC would need more than usual is if there's a leak. Signs suggesting you may need air conditioning services due to a refrigerant leak include poor cooling, humid indoor air, bubbling or hissing sounds, and ice on the evaporator coils.
Q: What can I do to keep my air conditioning system working well for as long as possible?
A: The best thing you can do is be diligent about air conditioning maintenance with regular inspections at least once a year. It can also be helpful to clear debris away from your outside unit, take care of smaller issues as soon as they appear, and consider a programmable thermostat for improved temperature accuracy and usage efficiency.
Get Top-Notch Service Right Here
Contact Amarillo Air Conditioning today for additional information about our air conditioning services.
CONTACT Amarillo Air Conditioning, Inc.
Our installation technicians are the best in skill, attitude and workmanship. They will care for your home and complete the job with speed and precision. They will not wear shoes on your carpets. They will clean up when they are finished and take personal responsibility for your satisfaction. They will not smoke or swear in your home and they are drug-free. If, when they have finished in your home, they have not performed in accordance with these high standards, we won't consider the job done until you are satisfied with the results.