How to Stay Cool During Summer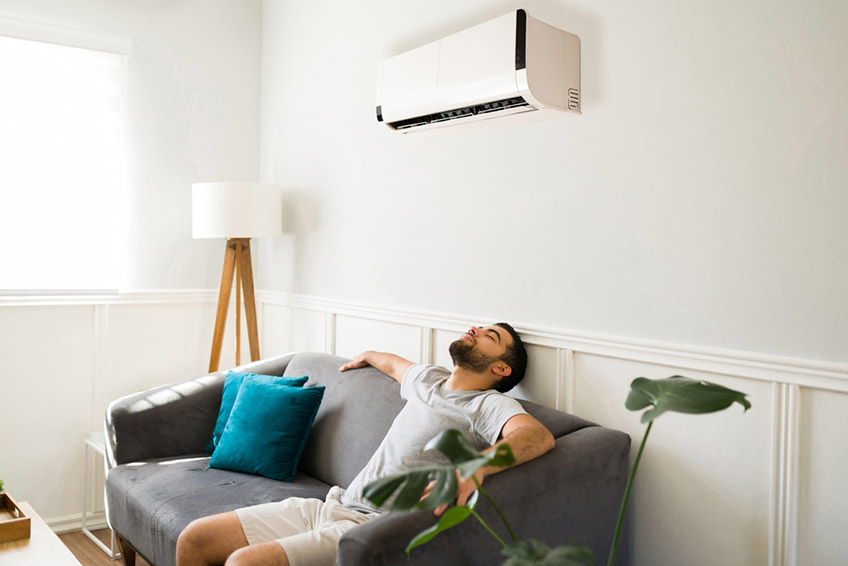 You don't have to endure the summer heat, especially when you have a cooling system. However, it may give out due to overuse, prompting the need for air conditioning repair in Canyon, TX. Our team at Amarillo Air Conditioning provides the best services and makes sure that your air conditioner is up and running again. In the meantime, here are other ways to stay cool during the summer.
Trees and Plants
An excellent way to avoid the excess heat from permeating your space is by planting trees in the yard to provide shade. Apart from curtains, you can place various indoor plants near the windows and around the house to add humidity to the room, bringing down the temperature. However, you need to make sure that the air conditioning installation is not obstructed, whether by the houseplants inside or by the trees outside.
Stay Hydrated
If the heat is making you sweat, make sure to drink plenty of water. Doing so will allow you to replenish your electrolytes.
General AC Maintenance
Performing regular air conditioning maintenance is crucial to make the most of your air conditioning system. An air conditioner should be cleaned thoroughly and maintained regularly following the manufacturer's recommendations so that the unit remains optimally functional for many years to come.
Another thing to take note of is that an air conditioning replacement is necessary when maintenance visits are no longer sufficient to keep the system functioning.
Ceiling and Portable Fans
These fans do not cool the air the way an air conditioner does, but they can act as a stand-in. A portable fan creates a breeze, and the effect from that breeze hits one's skin, creating a cooling effect. To increase the cooling effect, place a bowl full of ice in front of the portable fan creating refreshing air.
You can also simultaneously use an air conditioner and a portable or ceiling fan. These fans are useful as they help ease off the burden from air conditioners, reducing the likelihood of needing air conditioning services due to an overworked cooling unit.
At Amarillo Air Conditioning, we care about your indoor comfort. Contact us if you're ever in need of air conditioning services.
CONTACT Amarillo Air Conditioning, Inc.
Our installation technicians are the best in skill, attitude and workmanship. They will care for your home and complete the job with speed and precision. They will not wear shoes on your carpets. They will clean up when they are finished and take personal responsibility for your satisfaction. They will not smoke or swear in your home and they are drug-free. If, when they have finished in your home, they have not performed in accordance with these high standards, we won't consider the job done until you are satisfied with the results.