Tips on Staying Warm This Winter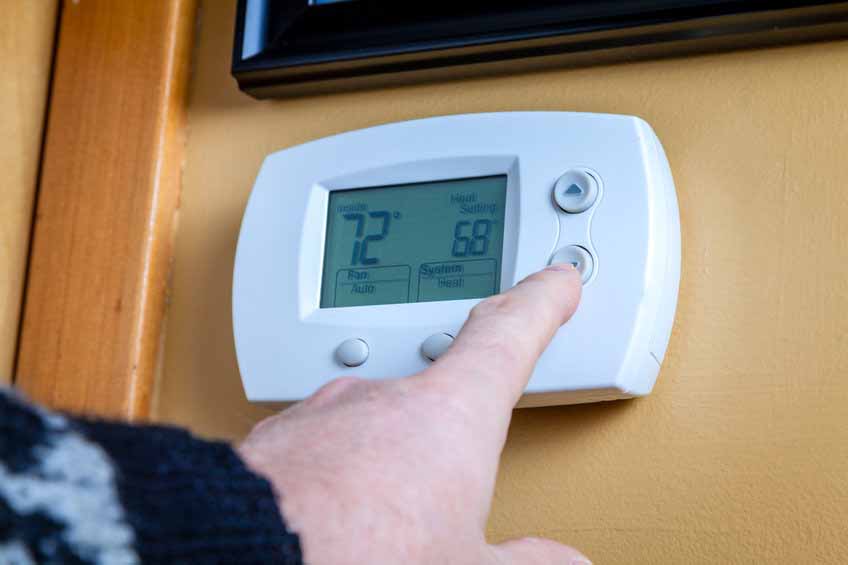 As the chilly weather sets in, many homeowners are turning their attention towards how to stay warm during the cold season. Based on your locality, you may have to find ways to handle the cold days or put up with a few chilly months as best as you can. Fortunately, our team here at Amarillo Air Conditioning are not only experts in heating repair in Amarillo, TX.
Apart from our professional heating services, here are several tips you can use to stay warm this winter.
Bundle Up
Anyone who's lived in a cold climate area long enough won't need to be told twice, but this tip bears repeating simply because it's one of the easiest to do. The key is to layer your clothes efficiently so you still get a wide range of motions while keeping warm. If done right, this tip will allow you to relax and let your heating system do most of the job.
Focus On Heating the Area You Use the Most
If you want to increase heating efficiency while saving on your heating bills, one way to do so is to only heat the area where you stay most of the time. Our heating maintenance technicians can help set up your heating system to achieve this efficient heating hack. We can help you find the right system, such as a programmable smart thermostat, that can meet your heating needs.
Whichever means of heating you choose, be sure to only trust a reputable HVAC company during the installation.
Double-Check Your Insulation and Watch Out for Drafts
You may sometimes notice that there are spots or areas around your house that feel chilly even after switching on your heating. Sometimes, issues like this can result from improper heating installation done by an unscrupulous contractor. If so, our team of expert HVAC technicians would be able to rectify the situation.
Contact Amarillo Air Conditioning today or fill out our online form to schedule an appointment and we'll help you get the right heating system for your home.
CONTACT Amarillo Air Conditioning, Inc.
Our installation technicians are the best in skill, attitude and workmanship. They will care for your home and complete the job with speed and precision. They will not wear shoes on your carpets. They will clean up when they are finished and take personal responsibility for your satisfaction. They will not smoke or swear in your home and they are drug-free. If, when they have finished in your home, they have not performed in accordance with these high standards, we won't consider the job done until you are satisfied with the results.