Common DIY Heating Installation Mistakes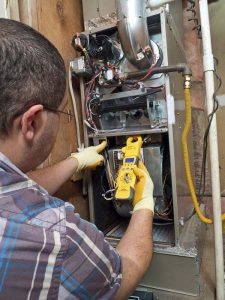 You might think you're saving money by installing a heating system yourself, but you might actually be worse off in the long run, especially if you make these common DIY heating installation mistakes.
1. Choosing the Wrong Heater Size
A crucial aspect of any heating installation project is choosing the right heater for your space. A lot of homeowners think bigger is better when it comes to furnaces, only to end up wasting energy and driving up utility bills when they get an oversized heating system. Some people try to save money by going with a smaller unit, but that only means that the heater has to work harder to maintain a comfortable temperature. This just drives up their utility bills and shortens their HVAC system's lifespan.
If you want to ensure you have the right size heater for your home, consult a heating services provider near you. They can give you a good idea of what size system you actually need.
2. Incorrect Thermostat Placement
Your thermostat needs to be placed in a visible area away from any extreme heat sources. If it's in the wrong place, it won't get an accurate reading of your home's temperature, which will cause your HVAC system to cycle more frequently than necessary.
3. Faulty Wiring
Many of the calls that we get requesting heating repair in Amarillo, TX are due to improper wiring. If you're set on getting an electricity-powered heating system, it's best to enlist the help of a professional to avoid risks such as electrocution.
4. Neglecting Basic Maintenance
Keep in mind that heating maintenance is essential and a part of heating installation. Some of the ways you can maintain your heating system are to replace the HVAC filter regularly and contact an HVAC company to make annual inspections of your system, preferably in the early fall before you will need to turn on the heating.
Don't take chances when it comes to indoor comfort. Call Amarillo Air Conditioning for professional heating installation and other HVAC services.
CONTACT Amarillo Air Conditioning, Inc.
Our installation technicians are the best in skill, attitude and workmanship. They will care for your home and complete the job with speed and precision. They will not wear shoes on your carpets. They will clean up when they are finished and take personal responsibility for your satisfaction. They will not smoke or swear in your home and they are drug-free. If, when they have finished in your home, they have not performed in accordance with these high standards, we won't consider the job done until you are satisfied with the results.