Why Correct AC Unit Sizing Is Crucial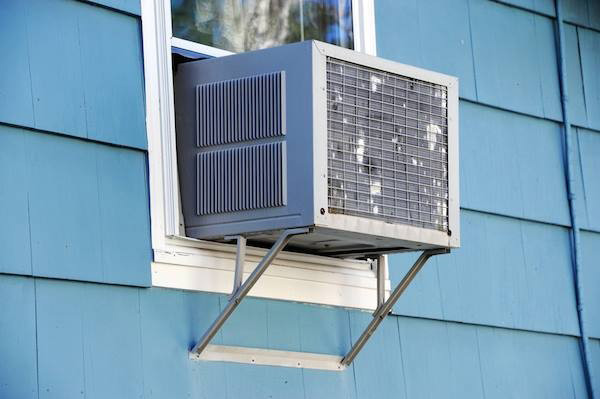 When you need an air conditioning unit for your home, choosing the right size unit is crucial. After all, air conditioning systems are supposed to be in use for years – you'd want them to be in optimal condition all throughout their service life. Here are three reasons why the AC size you choose matters, straight from the air conditioning services experts here at Amarillo Air Conditioning.
1. It Affects Energy Efficiency
One reason why choosing the right size AC during your air conditioning installation is important is that it will affect your new AC's energy efficiency. An AC that's too small will run constantly, trying to reach the temperature you've set. That will drive up your energy bills in the process. And if you choose a unit that's too large, it will short cycle too frequently, adding unnecessary wear and tear and wasting electricity.
2. It Affects the Lifespan
An AC system that's the wrong size for your home will also suffer more frequent breakdowns than a properly-sized unit. That will mean you'll end up spending on an untimely air conditioning replacement.
3. It Affects Your Indoor Air Quality
If you install the wrong size AC in your home, it will also affect your indoor air quality. This is because your AC system's air filter plays a major role in keeping contaminants out of your air. An AC system that's too small will require more frequent air conditioning maintenance to keep its air filter clean and effective. And one that's too large won't run for long enough to keep your air clean.
Choose Your AC Carefully
And as the go-to provider of air conditioning repair in Amarillo, TX, we see the effects of improper air conditioning sizing all the time.
If you need help making this all-important decision, call Amarillo Air Conditioning.
CONTACT Amarillo Air Conditioning, Inc.
Our installation technicians are the best in skill, attitude and workmanship. They will care for your home and complete the job with speed and precision. They will not wear shoes on your carpets. They will clean up when they are finished and take personal responsibility for your satisfaction. They will not smoke or swear in your home and they are drug-free. If, when they have finished in your home, they have not performed in accordance with these high standards, we won't consider the job done until you are satisfied with the results.