Issues Caused by Improper Air Conditioning Installation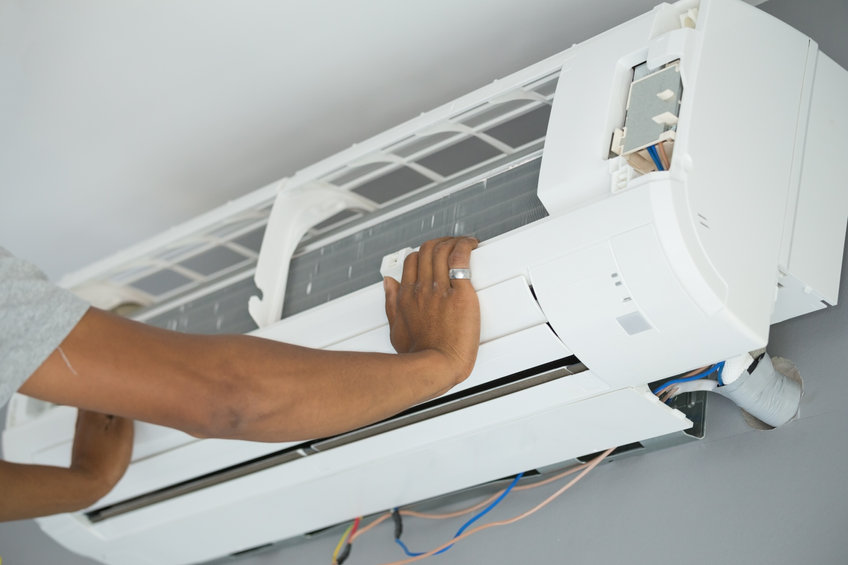 An effective air conditioner helps regulate the temperatures in your home to make it more comfortable to live in. But if the installation is not done correctly, expect a whole slew of issues to come your way that require frequent and untimely air conditioning repair in Canyon, TX that can be costly in the long run. After all, air conditioning services are the most efficient when they are carried out by the experts.
At Amarillo Air Conditioning, we make sure that our air conditioning installation services are of the highest quality so that you can enjoy your air conditioning, and the benefits that come with it, to the fullest.
Unusual Noises
If the outdoor AC unit is not installed correctly, it will most likely be unstable and wobble, vibrate, and shake with every cycle. These movements will cause loud, jarring sounds that are distracting, at the very least. The constant movements will increase wear and tear and can even pose a hazard when the unit topples and falls over. When the AC unit itself breaks, you may have to consider air conditioning replacement.
To avoid such issues, only trust a reliable company with the installation as well as your air conditioning maintenance.
Suboptimal Airflow
If the air flow is not considered during the air duct installation, it will also cause poor airflow around the house. This can be avoided if the installation is done correctly.
Poor Indoor Air Quality
One of the functions of your AC unit is to provide clean, cool air, but it won't be able to do its job if installed by someone without the right training and experience. The faulty installation will also force you to need air conditioning services prematurely, as you'll have to keep on getting the unit checked or fixed.
Air conditioning installation is not to be taken lightly. When you hire a professional for the job, your air conditioner will be working perfectly in keeping your house cool, especially in the summer. If you need your AC installed properly by an industry expert, don't think twice; contact Amarillo Air Conditioning today. Call us or fill out the online form for an appointment.
CONTACT Amarillo Air Conditioning, Inc.
Our installation technicians are the best in skill, attitude and workmanship. They will care for your home and complete the job with speed and precision. They will not wear shoes on your carpets. They will clean up when they are finished and take personal responsibility for your satisfaction. They will not smoke or swear in your home and they are drug-free. If, when they have finished in your home, they have not performed in accordance with these high standards, we won't consider the job done until you are satisfied with the results.